Recently Gran Fondo Guide named Farm to Fork Fondo - Hudson Valley event as one of the best in the country. We at Wrenegade Sports work hard everyday to make sure that all our events are unique and awesome, so this means a lot to us. You can read all the nice things they said about us below.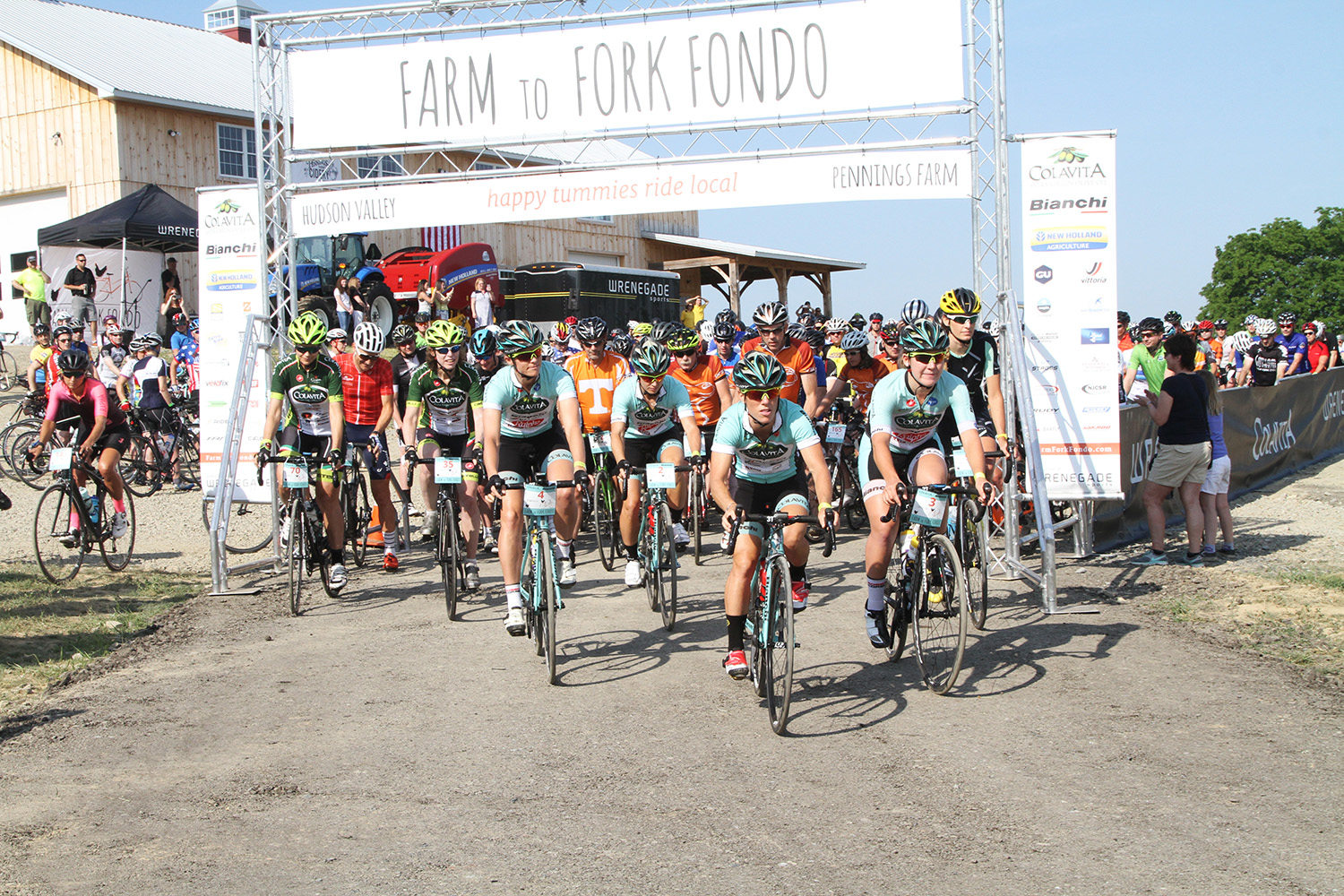 5. Farm to Fork Fondo Series – Hudson Valley
June 9 – 10, 2018, Warwick, New York
Fourth Edition of SOLD OUT Fondo moves to Warwick Valley Winery with a larger capacity, limited to 800 cyclists. The Farm to Fork series is one the the fastest growing Gran Fondo series in the USA!
Hudson Valley is the Farm to Fork Fondo Series' jewel in the crown of its hugely popular and growing series in the North Eastern and Mid-Atlantic States, which blends cycling with amazing farm fresh food, while supporting local communities through farmland preservation. So much so, the series has expanded to eight events and is already on course to SELL OUT in advance.
One of the most unique selling points is the food. Experience a catered pre-ride 'Meet the Farmers Dinner' and a post-ride Farm to Fork Barbecue, aid stations at local farms featuring chef-prepared 'small bites' including crostini, homemade ice cream, craft beer brewed from the farm's hops, apple tarts, gourmet quiche, award-winning cheeses and more at no less than eight featured farms on route that showcase the beautiful rural farming region.
New York's lower Hudson Valley is a world away from the hustle and bustle of the Big Apple. If the food doesn't blow you away, the beautifully crafted routes past orchards, dairy farms and vineyards will! There are four routes for all abilities; from the family and friends Ramble Ride, Piccolo, Medio, right up to the Gran Fondo of approximately 90 miles, which features over 5,000 feet of climbing and four timed segments.
In true North American Gran Fondo format, cyclists can opt to participate in the Stages Segment Challenge at any of the 2018 Farm to Fork Fondo events. The overall male and female winners of the Stages Segment Challenge at each event will win the coveted Polka Chicken Jersey by Pactimo! One lucky participant in the Stages Segment will go home with a brand new Stages power meter worth $800! That's just one of the many prizes on offer at each Farm to Fork Fondo event.
You can check out the rest of the article here: Gran Fondo Guide