Great article from the Richmond Times Dispatch about what Farm to Fork Fondo - Shenandoah is all about.
You can check out the full article here: Richmond Times Dispatch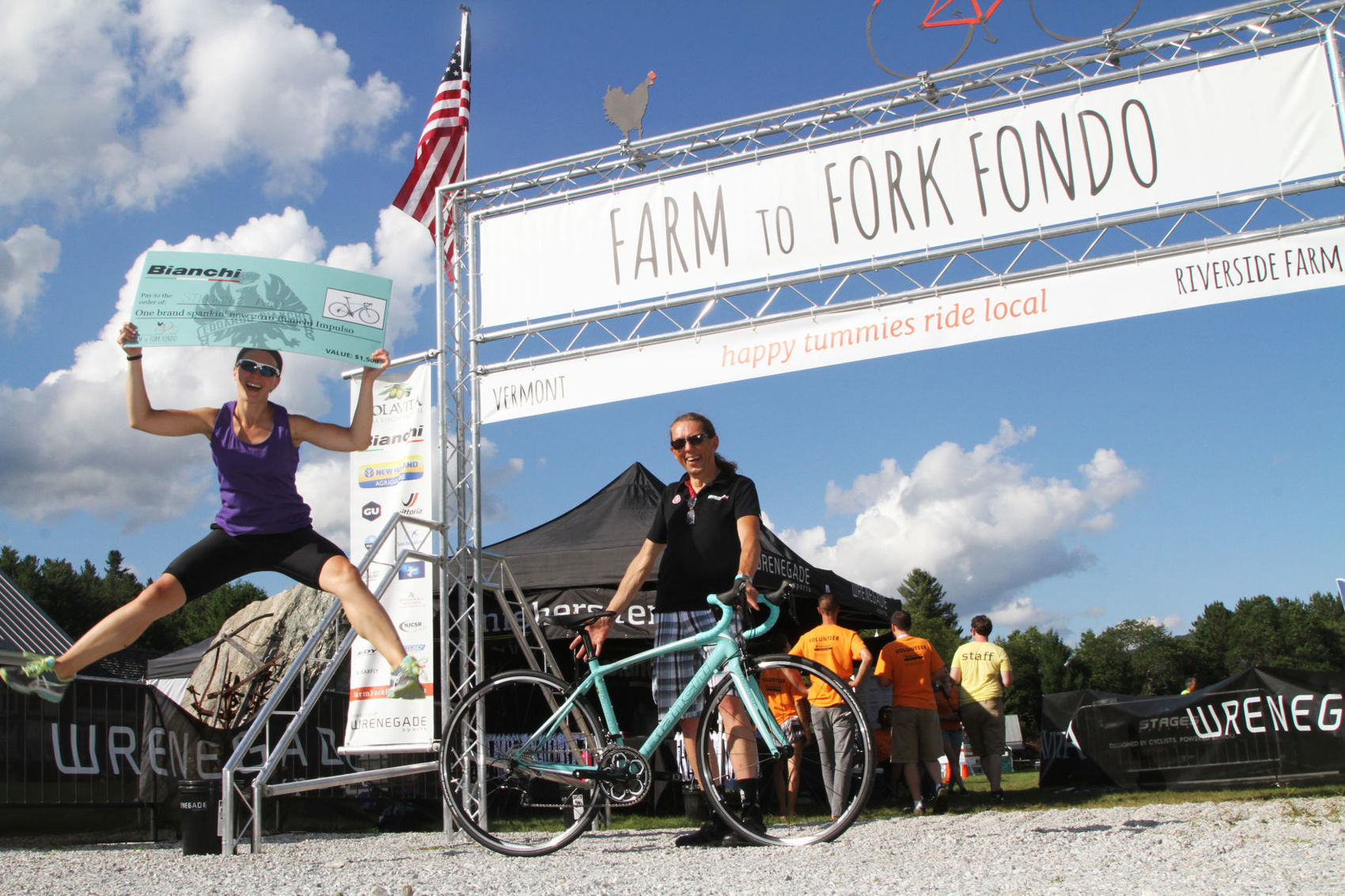 Bikes, beer and barbecue. It doesn't get a whole lot better than that, except maybe if you were to throw in some gourmet snacks made by professional chefs using the freshest possible ingredients.
All that and more is coming to Virginia this spring as Wrenegade Sports is bringing their Farm to Fork Fondo series to the Shenandoah Valley the weekend of May 19-20 at Bellegrove Plantation in Middletown.
This is a "ride, not a race," said Wrenegade Sports founder and former professional cyclist, Tyler Wren.
The focus, according to Wren, is on the "food and the farms," as the event allows riders to pick comfortable riding distances from 8 to 90 miles, with multiple distance options in between. Participants ride their bikes from farm to farm and sample some good food along the way. While there may not be a jumbo clock posting your time at the finish line, there will be more food in the form of farm-to-table barbecue, a good, cold beverage and live music.
The Gran Fondo (a long bike ride) originated in Italy in the 1970s. Working off the concept of the Italian fondo, Wren wanted to do something a little different by combining food and cycling and farms.
"There is a unique relationship between the cycling community and the farming community," Wren said.
This relationship stems from long-distance cyclists training and riding in primarily rural areas and farming communities.
After a 13-year career as a professional cyclist, Wren felt fortunate to have the opportunity to follow his passion and wanted to share this love for cycling, farms and open spaces with a broader audience.
"I knew I needed a unique angle to get people excited to get on their bikes," Wren said.
The idea for the Farm to Fork Fondo was born. Now in its third year, Wren is bringing the first ride to Virginia. All of Wrenegade's previous fondos have taken place in the Northeast in locations such as Maine, Pennsylvania, Vermont, the Berkshires and New York.
"My hope is that anyone with a rusty bike in the garage can participate in the event," Wren said.
Over the course of the ride, participants stop at local farms where they are treated to small dishes prepared by professional chefs using ingredients from the farm. Then it's on to the next stop with more of the same.
The Farm to Fork Fondo concept isn't just about riding and eating. There is a lifestyle component as well, one that encourages healthy living. The Farm to Fork Fondo website (farmforkfondo.com) offers tips on training, bike maintenance, riding and even a few recipes.
"We're always striving to make our events very inclusive," Wren said. "With every innovation or new event we add to the series, we make sure it meets our mission of providing an achievable challenge to people of all ages and abilities, and that a beginner rider with no experience at a cycling event will have just as much fun as one of our featured professional athletes."
Participants must register for the event in advance with prices ranging from $24.99 for kids participating in the 8-mile ramble ride that includes a stop at one farm to $132.99 for those registering for the 75-90 mile Gran Fondo which stops at six or seven farms along the way. Additional lengths like the Medio Fondo of 45-60 miles and the Piccolo Fondo of 25-40 miles are available as well. For additional information and to register, visit farmforkfondo.com/shenandoah.